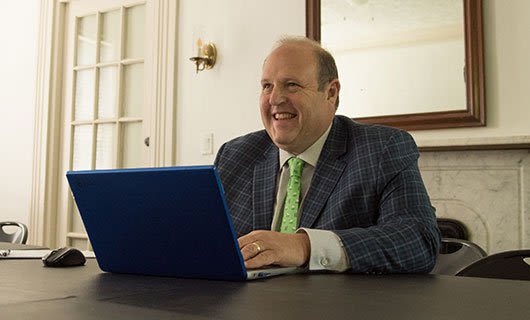 I originally chose the field of law to help with our family's beer business. As a business dealing, with multiple regulations, employment matter, workers compensation claims, and many other legal matters, I decided to go to law school to help them in-house, rather than hiring an attorney who was unfamiliar with the business.
When I first started out, I learned the practice of law from my uncle. I studied under him to learn the business side of law. I believe that no matter what profession you choose, it should be one where you can help people. As such, I focus on Social Security Disability, Workers Compensation, Injury, and Estate Planning matters because I can truly help people when they need it most. To me, there is nothing more satisfying than that.
I'm competitive, and I like to help people. It's the best combination a lawyer can have.
However, my style of fighting for people isn't by pitting both sides against each other. Although the competitive nature in me loves to fight, it is often better to avoid it and focus on helping people instead. As far as cases go, my favorite clients to help are special needs cases, such as those involving children with autism and their families. When they have nowhere else to turn, I love being able to deliver some good news to them.
Outside of the office, I am a diehard Cleveland sports fan, sticking with our teams through thick and thin. I also enjoy serving my community in addition to spending time on our family's horse farm.
Community Involvement
Presented Disability Rights seminar to the local Board of Developmental Disabilities

Assisted in a job training program for a special needs individual so that she could seek increased employment opportunities